Professional Office Space
Short & Long Term Space Available
Welcome to Franklin Properties, LLC.
OFFICE COMPLEX LOCATED IN DOWNTOWN APPLETON, WI
Office space for rent in Appleton, Wisconsin. Grow your company in our commercial property located in the heart of the city! Whether you work alone, own a startup, or have a small business, we have Appleton office space that will fit your needs. We take pride in an easy leasing process, prompt customer service, convenient amenities and stellar property management.
Additional benefits include online advertising and more!
Learn about our office space rates, short and simple lease terms, CONTACT US.
Are your just starting your office search? Check-out our "7 Step to Finding the Perfect Office Space" guide. To download click here.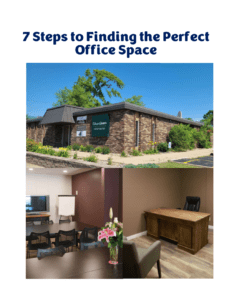 Creating Impactful Fundraising With Compelling Stories
At Presence&Company, our mission is to deliver impactful fundraising stories into the hands of every nonprofit we meet. Stories effectively re-energize a nonprofit's fundraising strategy and establish funding for years to come. We work with many small and startup nonprofits to kickstart their funding and establish the foundation for future growth.
We help with:
Grant writing (research, applications, submissions and reporting)
Program development (existing or new projects to fund)
Audience development (grow your followers online)
Donor stewardship (for strong, lasting relationships)
Crowdfunding and fundraising (for dollars in the door)
Sponsorship outreach (to cultivate a sponsor portfolio)
As a grassroots organization ourselves, we understand that small and startup nonprofits are often operating on shoestring budgets, with staff wearing many hats. That's why we're dedicated to making our services for nonprofits as affordable as possible. We are launching the Presence&Company Shop to provide custom designed inspirational, motivational and feel-good products, as well as nonprofit templates for various fundraising needs. Sales support our overhead operations, so our team can offer our expert skill set and affordable rates. This means, every time you buy from our Presence&Company Shop, you're helping a small or startup nonprofit grow its mission!
Check out the shop: www.etsy.com/shop/presenceandcompany
Click below to find out more about our tenants.
If you want a clean, quiet and professional office space for lease in Appleton, WI, we are here for you. As locals, we know this is a great place to grow a business and be part of a thriving community.
​With the lower level suite for a long-term lease, you'll enjoy three private offices. There is also a reception area, kitchenette in the breakroom, restroom, and a spacious conference room for meetings. The high ceilings make the space open and inviting.
​There is also an upper level, single office available for short term use: hourly, daily or weekly. And with all of the general traffic outside, your business receives free exposure all day, every day! Onsite signage and advertising opportunities are also available.
​Plus, we include ALL utilities, common area maintenance, landscaping, snow removal, and on-site parking!
Designing Life's Journey Wealth & Tax Services | If you want your business to thrive, we'd love to talk to you! We build customized strategies to help you become more profitable while building personal wealth and preserving the lifestyle you desire.
​Practical Safety and Health Solutions, LLC | Industrial Hygienist who focuses on general industry and construction businesses with the goal of helping them create a safe workplace specifically for OSHA compliance.
​Bob Lahde Jr. | Edward Jones Advisor. When you work with Edward Jones, you have an entire team behind you who cares as much about why you're investing as what you invest in.
​Unity Recovery Services | Founded in 2018, Unity Recovery Services is a 501(c)3 nonprofit organization whose mission is to create opportunities for individuals in and seeking recovery from addiction and behavioral health issues.
We love our local community and want to let you know about the various Appleton events happening in the near future!
​There are many exciting things happening here and in the local area. In fact, Appleton events include all kinds of festivals, farmer's markets, special performances, holiday showcases, and more.
You'll find fun activities for all ages so that you and your family members can spend some quality time together. There are also new and exciting things to do with your friends and romantic events for date night.
​Check this page for upcoming concerts, children's activities, fairs, and more!
Our commitment to our tenants…
You deserve a welcoming environment that is enjoyable to work in, inviting to your clients and conducive to building a strong business.
​After all, thriving businesses create vibrant, energetic workplaces, so we want to help our tenants succeed. On an ongoing basis, we will help you find ways to increase your visibility downtown and promote your businesses and events through this website and future exterior signage.
Our commitment to our community…
We also value the importance of being a supportive partner with hour neighbors and community. We are active in our community by offering community events and meeting space for non-profits.​
CONTACT US to book a meeting space or to have your event advertised on this site.