Professional Office Space
Short & Long Term Space Available
Welcome to Franklin Properties, LLC.
OFFICE COMPLEX LOCATED IN DOWNTOWN APPLETON, WI
Office space for rent in Appleton, Wisconsin. Grow your company in our commercial property located in the heart of the city! Whether you work alone, own a startup, or have a small business, we have Appleton office space that will fit your needs. We take pride in an easy leasing process, prompt customer service, convenient amenities and stellar property management.
Additional benefits include online advertising and more!
Learn about our office space rates, short and simple lease terms, CONTACT US.
Are your just starting your office search? Check-out our "7 Step to Finding the Perfect Office Space" guide. To download click here.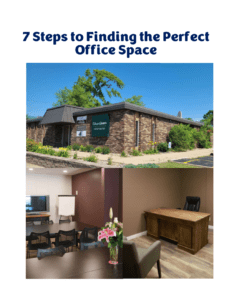 If You Sell Healthcare products, You Want to Know QuotaConnect!
What they do:  QuotaConnect is the first and only Social REPwork for healthcare product sales enablement. QuotaConnect is the platform that allows healthcare product sales professionals to connect, collaborate, and close.
How do we they do it:  QuotaConnect provides an web-based app platform to log in, post ANY of your intel needs, customer target intel needs, or industry needs, on a posting board, connect within private messaging, and create connections with other QuotaConnecters to close.
Here is a great success story:  There is a story that I am wildly proud of and that is a story from a sales professional out of Wisconsin. This healthcare product sales professional knew nothing about the facility they were targeting.  The only thing that this professional knew was, QuotaConnect was a great option.  For this story, I will name this contact John.
John was able to get a sales position with a medical device company and I will never admit this aloud but I guess I will in writing, he was not qualified. This did not stop him and getting the job showed that he would be a great rep.
John used QuotaConnect to access other sales reps for accounts that he was targeting. He found great contacts, collaborated on projects with these contacts, used that intel, and gained the closed business year one. 
As of 11/27/23, John has closed $550,000 of business in a territory that had zero traction, John had zero experience, but John used QuotaConnect. 
We could not be more excited for John!
Click below to find out more about our tenants.
If you want a clean, quiet and professional office space for lease in Appleton, WI, we are here for you. As locals, we know this is a great place to grow a business and be part of a thriving community.
​With the lower level suite for a long-term lease, you'll enjoy three private offices. There is also a reception area, kitchenette in the breakroom, restroom, and a spacious conference room for meetings. The high ceilings make the space open and inviting.
​There is also an upper level, single office available for short term use: hourly, daily or weekly. And with all of the general traffic outside, your business receives free exposure all day, every day! Onsite signage and advertising opportunities are also available.
​Plus, we include ALL utilities, common area maintenance, landscaping, snow removal, and on-site parking!
Designing Life's Journey Wealth & Tax Services | If you want your business to thrive, we'd love to talk to you! We build customized strategies to help you become more profitable while building personal wealth and preserving the lifestyle you desire.
​Practical Safety and Health Solutions, LLC | Industrial Hygienist who focuses on general industry and construction businesses with the goal of helping them create a safe workplace specifically for OSHA compliance.
​Bob Lahde Jr. | Edward Jones Advisor. When you work with Edward Jones, you have an entire team behind you who cares as much about why you're investing as what you invest in.
​Unity Recovery Services | Founded in 2018, Unity Recovery Services is a 501(c)3 nonprofit organization whose mission is to create opportunities for individuals in and seeking recovery from addiction and behavioral health issues.
We love our local community and want to let you know about the various Appleton events happening in the near future!
​There are many exciting things happening here and in the local area. In fact, Appleton events include all kinds of festivals, farmer's markets, special performances, holiday showcases, and more.
You'll find fun activities for all ages so that you and your family members can spend some quality time together. There are also new and exciting things to do with your friends and romantic events for date night.
​Check this page for upcoming concerts, children's activities, fairs, and more!
Our commitment to our tenants…
You deserve a welcoming environment that is enjoyable to work in, inviting to your clients and conducive to building a strong business.
​After all, thriving businesses create vibrant, energetic workplaces, so we want to help our tenants succeed. On an ongoing basis, we will help you find ways to increase your visibility downtown and promote your businesses and events through this website and future exterior signage.
Our commitment to our community…
We also value the importance of being a supportive partner with hour neighbors and community. We are active in our community by offering community events and meeting space for non-profits.​
CONTACT US to book a meeting space or to have your event advertised on this site.